---
The following has been sent to all Island Health Medical Leaders on behalf of Kathy MacNeil, President & CEO
---
November 13, 2018
Leaders are key to Island Health and our Board and Executive Team appreciate the work you do every day to ensure your teams have the support they need to bring our vision and values to life.
In order to ensure leaders have the information needed to align efforts with our priorities, and to assess leadership capacity for change, we are collaborating with Studer Group Canada to gain insights.
As a medical leader, you will receive the 25 question Studer Leadership Review Assessment tool. The confidential survey, which takes less than 5 minutes to complete, will be sent out November 19 and will be open for 2 weeks.
The results will be presented to executive on December 12 to inform discussions on how we improve support to our leaders.
The survey is complementary to the ongoing medical leadership structure review project. The information provided by the Assessment will help the Project Steering Committee to identify what is required to improve the medical leadership structure and the results will inform the project's 2019 work. For more information on the medical leadership structure review, please visit the medical staff website.
I encourage you to complete the assessment – your input is valued.
If you have any questions about the assessment, please contact Victoria Schmid,
Executive Director: victoria.schmid@viha.ca
Sincerely,
Kathy MacNeil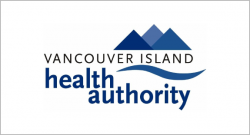 ---