Upcoming Events
Engagement, Event
MSA AGM 2019
Thursday, September 19, 2019
Dear Nanaimo MSA Members, Pleas join us on Thursday September 19th for your Medical Sta...
Latest News

The following has been sent to all Island Health Medical Leaders on behalf of Kathy MacNeil, President & CEO November 13, 2018 Leaders are key to Island Health and our Board and Executive Team appreciate the work you do every… Continue Reading →

September 6, 2018 at 7pm, Council Chambers in Conference Centre. SD68 specifically requested evidence to support a 300 metre buffer and this was provided last week. Since then, Island MHOs have asked the recommendations be modified for a more general… Continue Reading →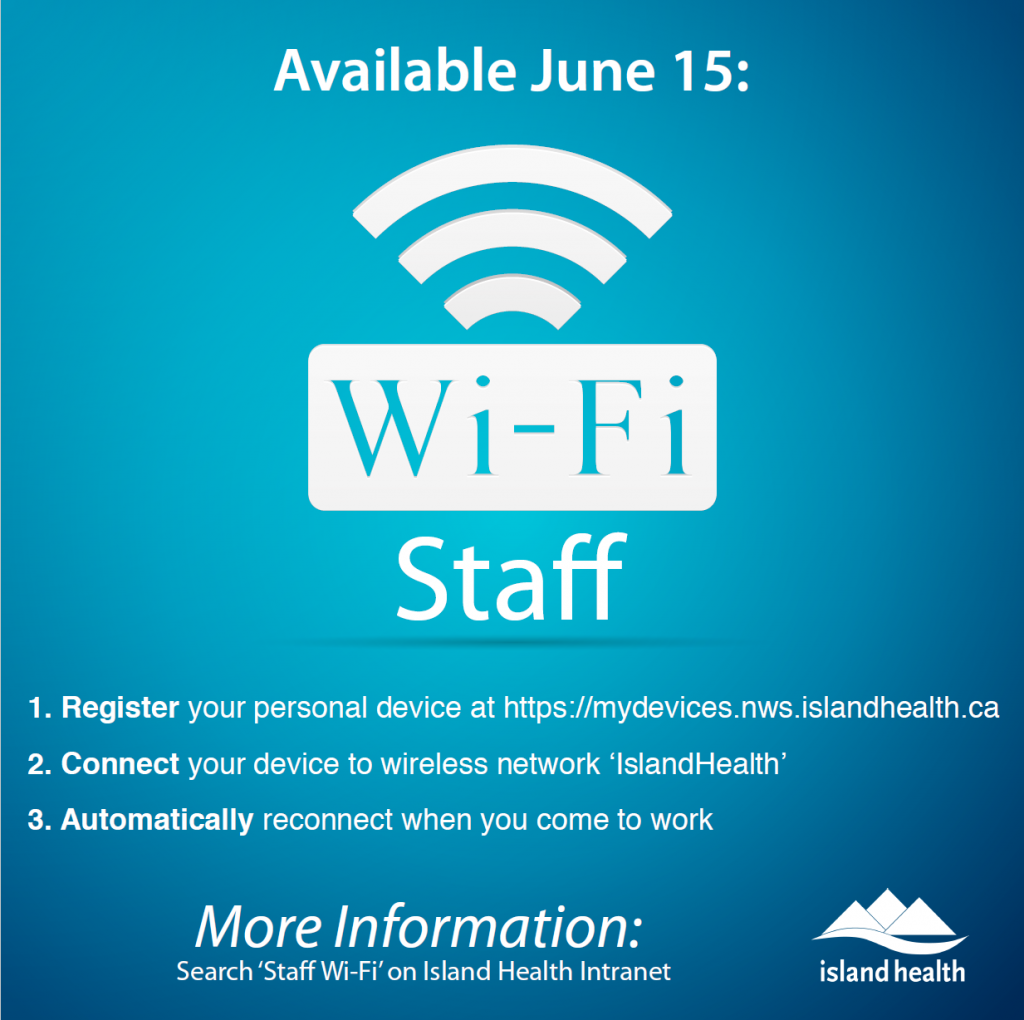 Here's how to connect: Register your personal device at https://mydevices.nws.islandhealth.ca Connect your device to wireless network "IslandHealth" Automatically reconnect when you come to work More information: search "Staff Wi-Fi" on Island Health Intranet
Looking for more?
View our archives!