Upcoming Events
It seems we can't find what you're looking for. Perhaps searching can help.
Latest News

November 29, 2019 Business Cost Premium Dear Colleagues, Among the significant challenges facing physicians in BC are the rent, lease, or ownership costs associated with running a community-based office. To offset some of these costs and to provide financial relief… Continue Reading →

The following has been sent to all Island Health staff, medical staff and volunteers on behalf of Kathy MacNeil, President & CEO December 2, 2019 Certain news announcements can be bittersweet. This is one of those announcements. Dr Jeremy Etherington… Continue Reading →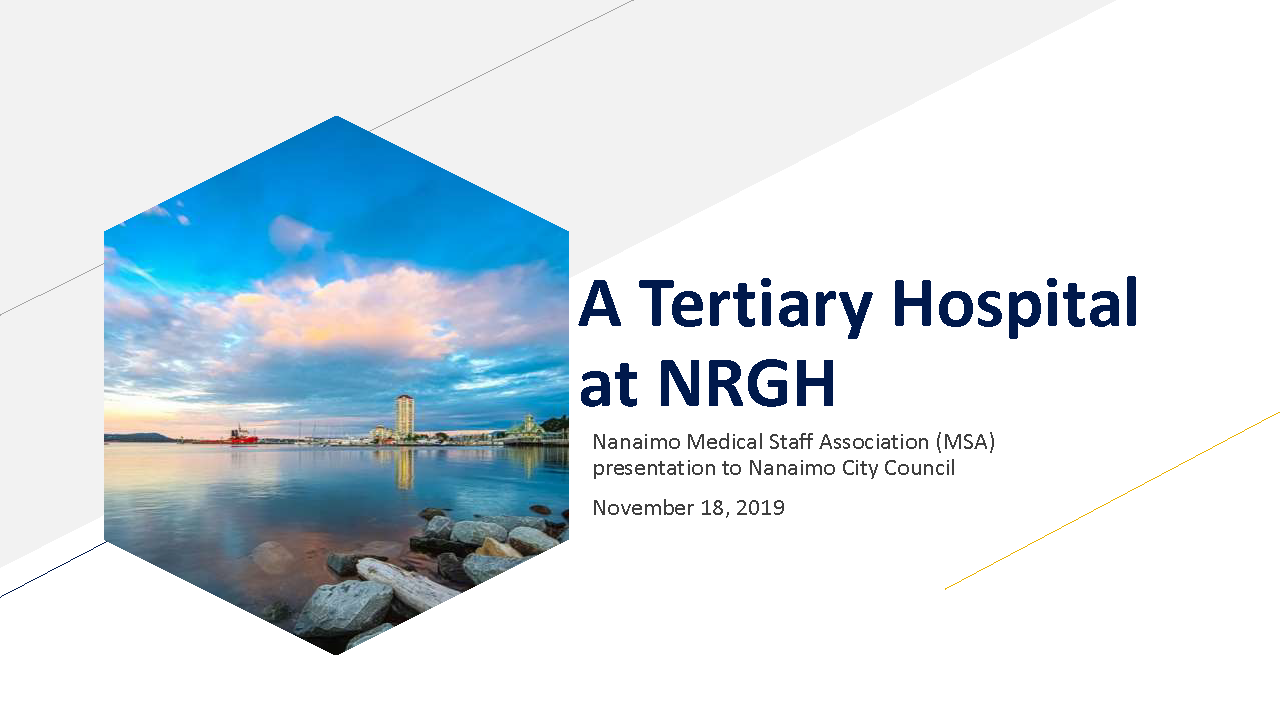 At the November 18th general Council Meeting, Dr. David Coupland, on behalf of the Nanaimo MSA, presented to Nanaimo City Council on the need for a tertiary hospital at NRGH. The presentation was well-received by Council and a motion for… Continue Reading →
Looking for more?
View our archives!